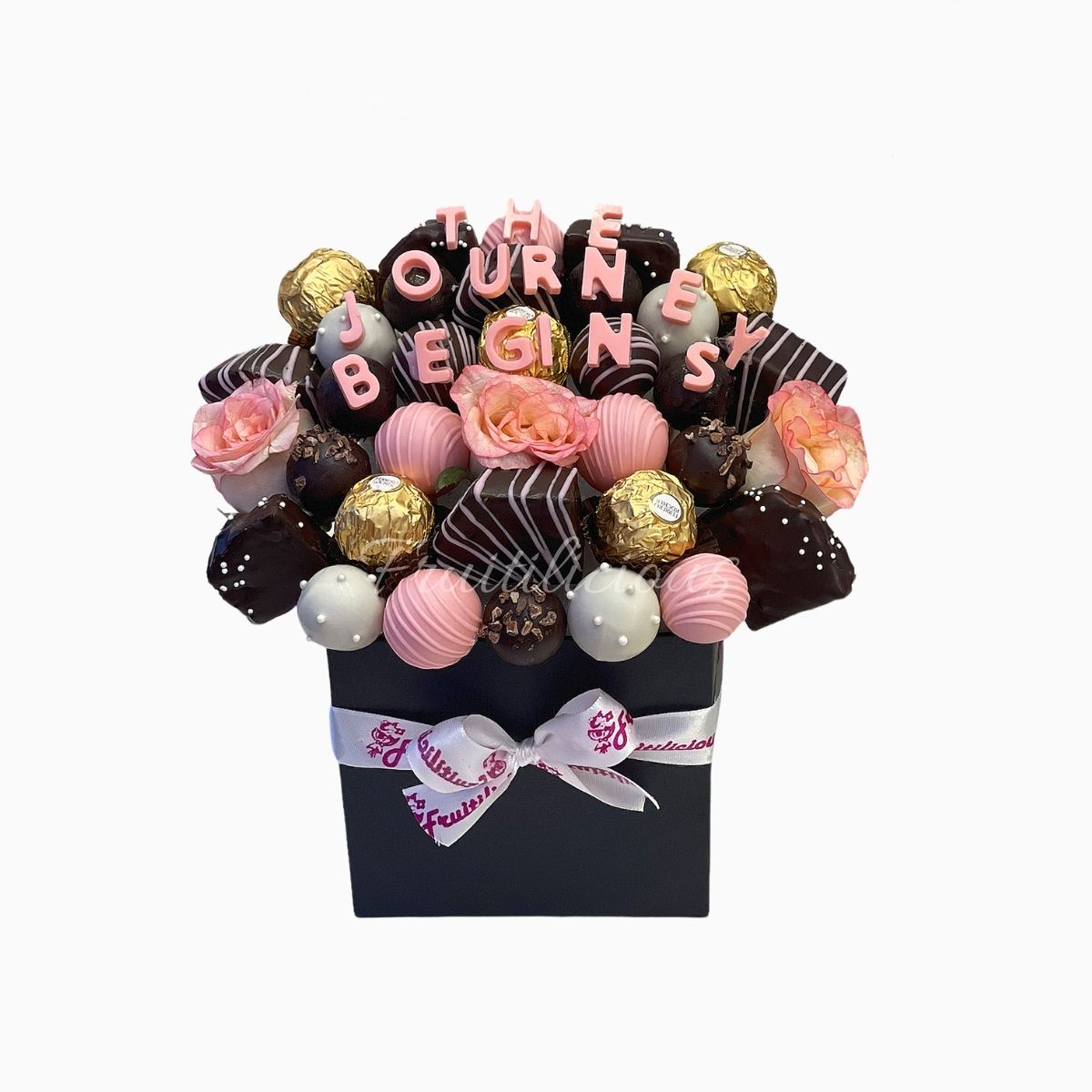 The Journey Begins
Meticulously handcrafted, this Fruit arrangement seamlessly combines the divine flavors of fresh fruits and Belgian chocolates. A perfect gift choice, it brings everything needed to sweeten their celebration. With a harmonious blend of healthy fruits and indulgent Belgian chocolate, this Edible Arrangement embodies the essence of tasteful gifting, ensuring their special moment is made even more memorable.
White & Dark Belgian Chocolate Dipped Grapes
Dark Belgian Chocolate Dipped Pineapples
Fererro Roacher
Flowers
Fruitilicious® products are made from fresh fruit with noadded preservatives. Our fruit bouquets are prepared at the peak of freshness. We recommend that you enjoy the arrangement right away. If that's not possible, you should keep the original packaging refrigerate immediately once received.
Once it has been removed from the original wrapping, you should remove the fruit from the skewers, store it in an airtight container and refrigerate immediately to ensure quality.
Important Note:
Products will be delivered after the next day of placing the order
Please note that strawberries will be replaced with red grapes in all the arrangements.