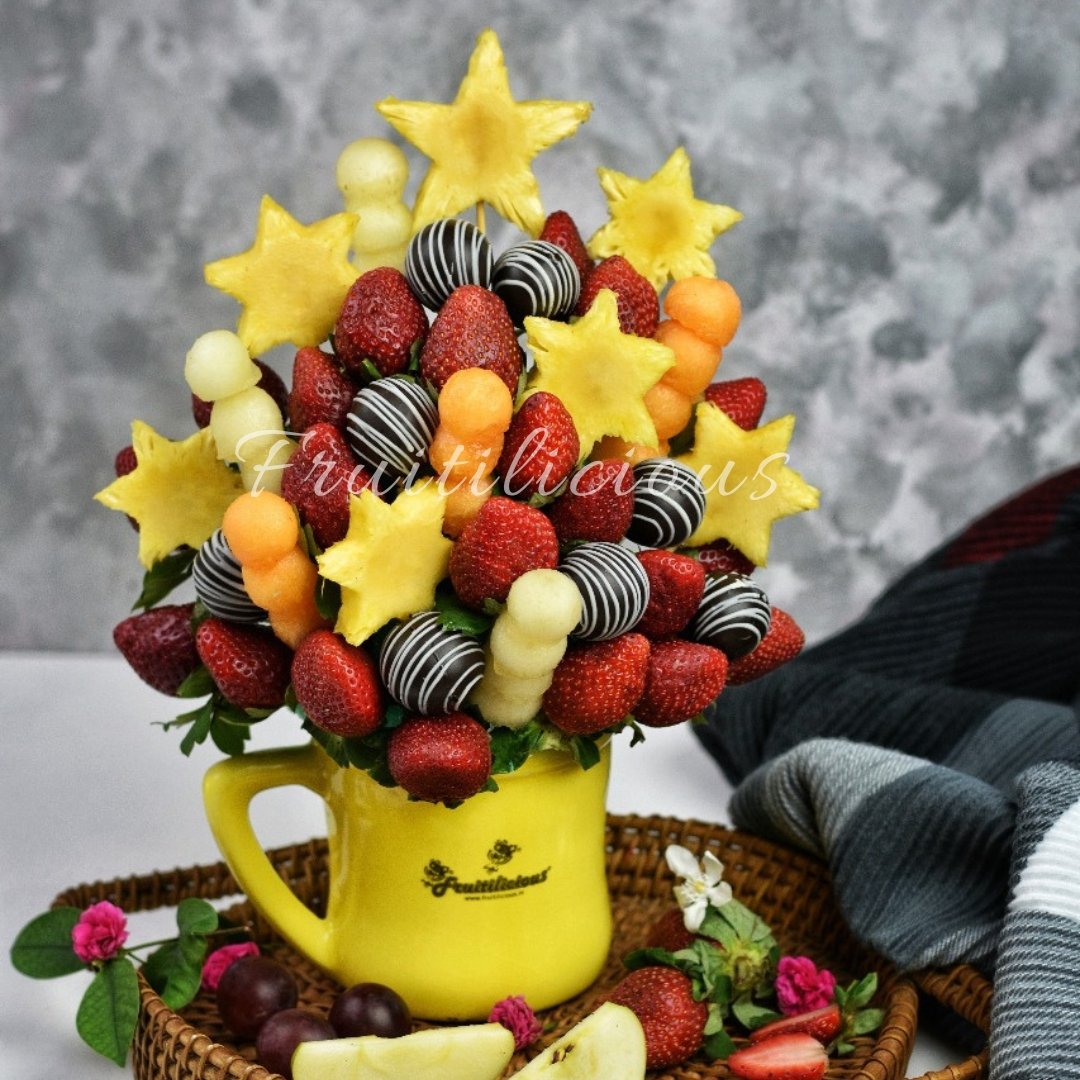 Starry Surprise
Product Description :
The name says it all: Our fresh fruit garden of juicy pineapple daisies, mouthwatering dark chocolate coated strawberries and much more is gathered into a beautiful ceramic cup, making it the perfect healthy treat for gifting.
Container may vary as per availability.
Dark Belgian Chocolate Dipped Strawberries
Honeydew
Cantaloupe Sticks
Pineapple
Strawberries
Fruitilicious® products are made from fresh fruit with noadded preservatives. Our fruit bouquets are prepared at the peak of freshness. We recommend that you enjoy the arrangement right away. If that's not possible, you should keep the original packaging refrigerate immediately once received.
Once it has been removed from the original wrapping, you should remove the fruit from the skewers, store it in an airtight container and refrigerate immediately to ensure quality.