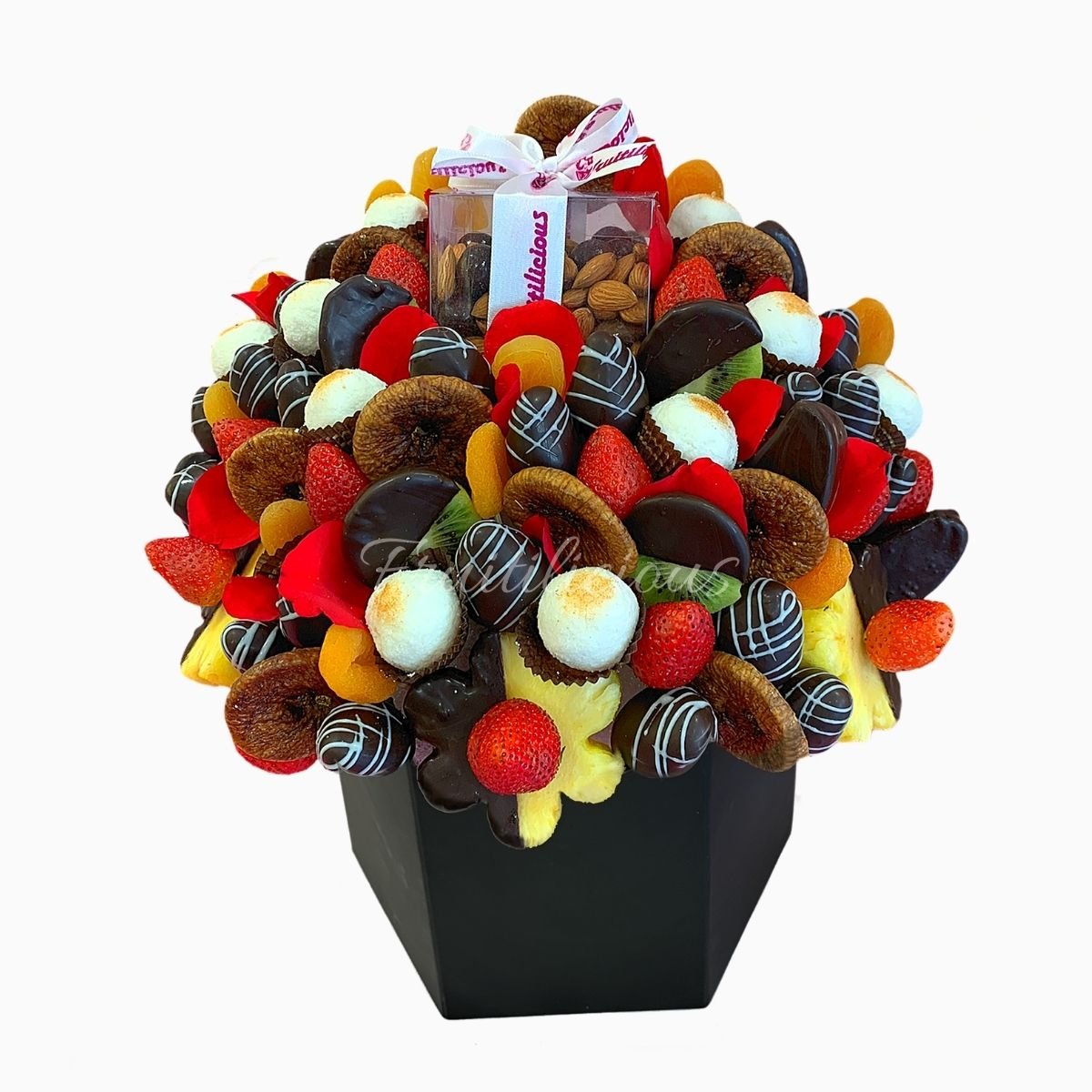 Indo Fusion
Product Description :
An irresistible combination of delicious fruits, dry fruits, sweet sandesh which melts in mouth wanting to have more, coated nuts and irresistible many more wholesome edibles. It is a perfectly indulgent treat that everyone will enjoy and just what you need to make anything you're celebrating even more special!
Container may vary as per availability.
Dark Belgian Chocolate Dipped Grapes
Dark Belgian Chocolate Dipped Pineapple Daisies
Dark Belgian Chocolate Dipped Kiwi
Apricot
Figs
Rose Sandesh
Assorted Chocolate Coated Nuts
Fruitilicious® products are made from fresh fruit with noadded preservatives. Our fruit bouquets are prepared at the peak of freshness. We recommend that you enjoy the arrangement right away. If that's not possible, you should keep the original packaging refrigerate immediately once received.
Once it has been removed from the original wrapping, you should remove the fruit from the skewers, store it in an airtight container and refrigerate immediately to ensure quality.
Important Note:
Products will be delivered after the next day of placing the order
Please note that strawberries will be replaced with red grapes in all the arrangements.