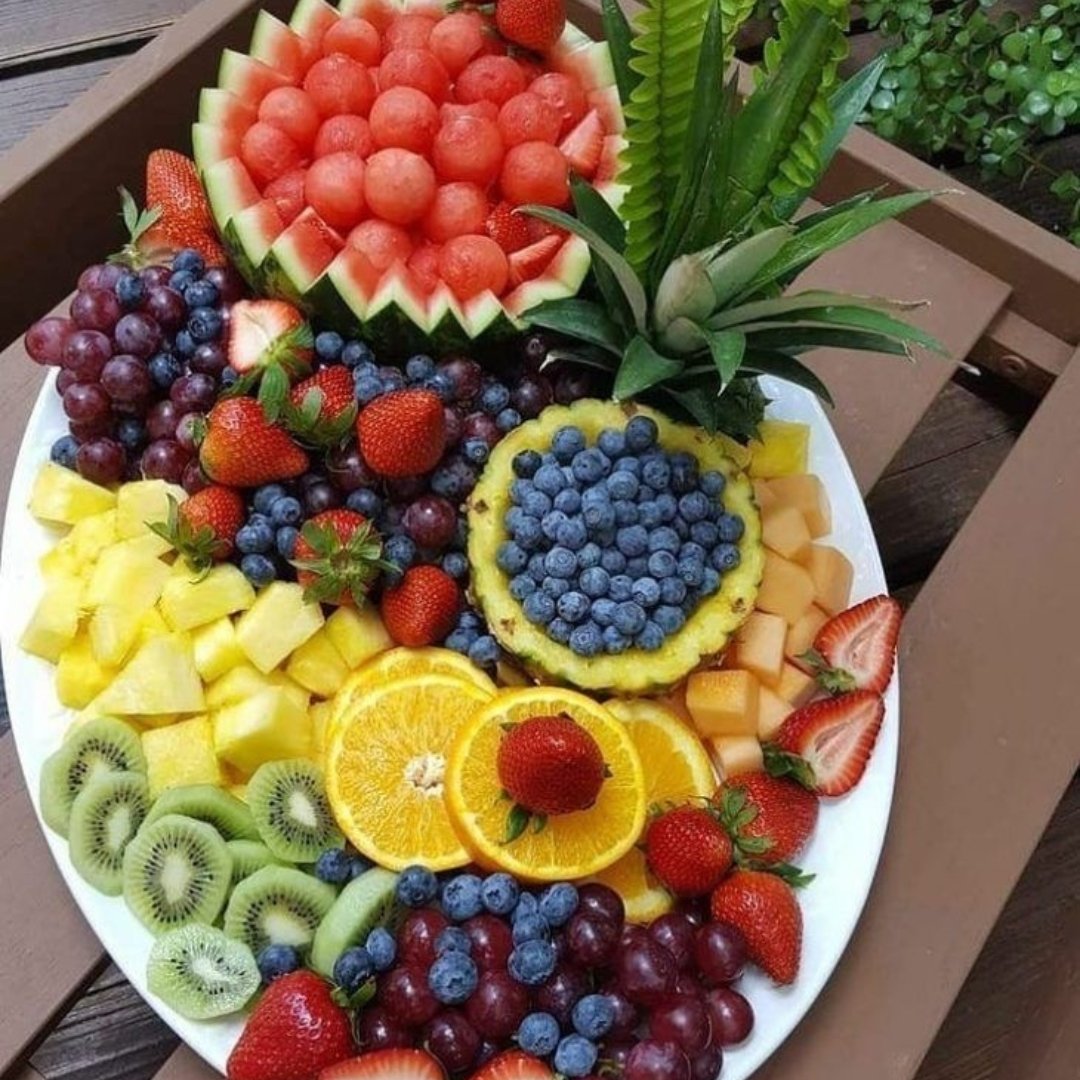 Detox Platter
Product Description :
Looking for a super healthy and colourful fruit platter? Look no more we've got you covered with a variety of delicious exotic fruit platters filled with goodness of vitamins, minerals and soluble fibres that keep you fresh and active to perk your day up. These seasonal and exotic fruits are freshly cut which are high on antioxidants, natural sugar and vitamin.

Red strawberries if not available will be replaced with fresh Grapes.
Blue berries
Grapes
Cantaloupe
Kiwi
Watermelon
Malta
Pineapple
Fruitilicious® products are made from fresh fruit with noadded preservatives. Our fruit bouquets are prepared at the peak of freshness. We recommend that you enjoy the arrangement right away. If that's not possible, you should keep the original packaging refrigerate immediately once received.
Once it has been removed from the original wrapping, you should remove the fruit from the skewers, store it in an airtight container and refrigerate immediately to ensure quality.
Important Note:
Products will be delivered after the next day of placing the order
Please note that strawberries will be replaced with red grapes in all the arrangements.