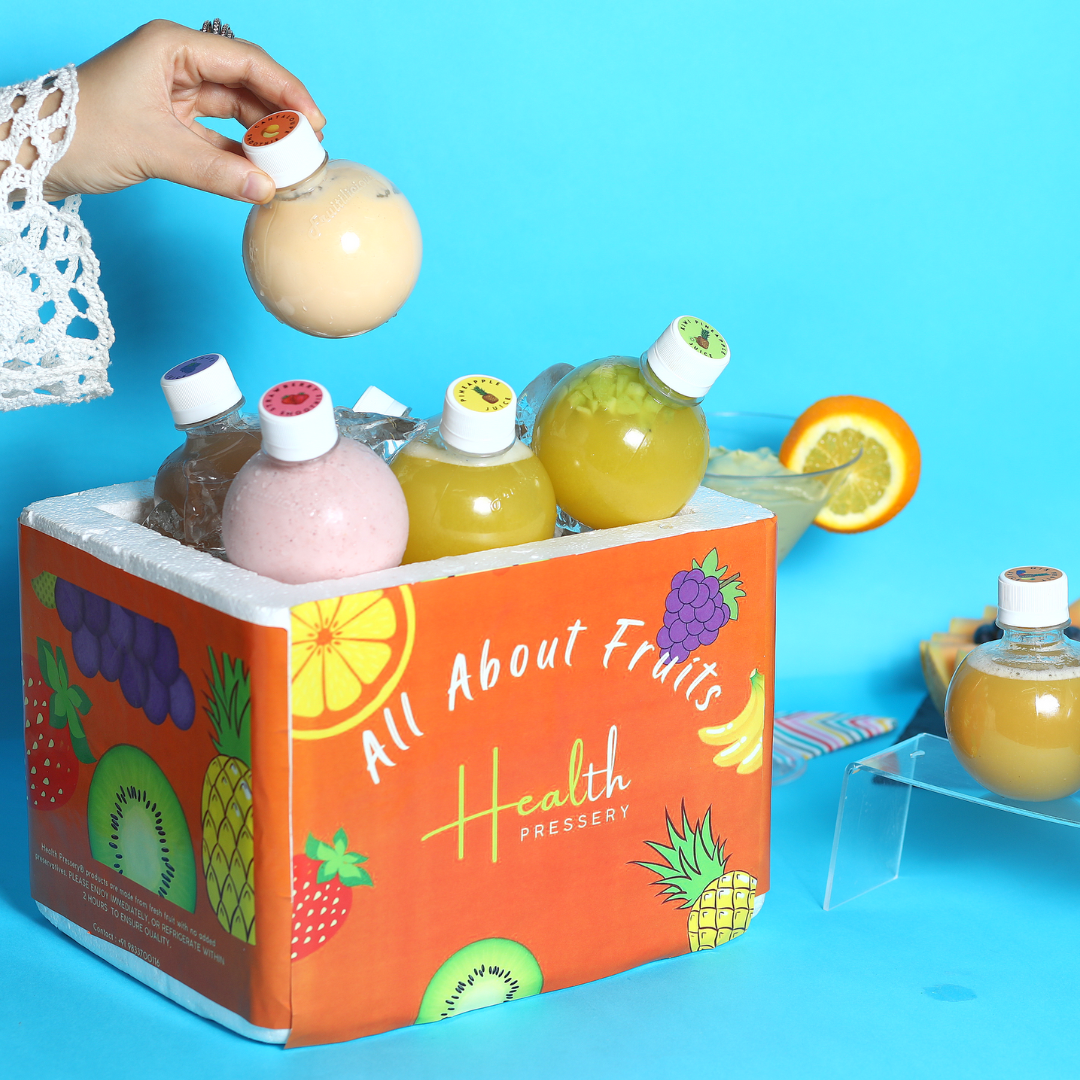 Cold Pressed Juices (Box Of 16)
Indulge in the refreshing goodness of our cold-pressed juices and smoothies, served in Fruitilicious designer bottles packed with the natural energy of mixed fruits. Experience the ultimate healthy treat with our box of the most popular cold-pressed juices, invigorating smoothies, and fresh fruit juices. Looking for the best cold pressed juice near you? Look no further! Our organic and raw pressed juices are meticulously crafted to provide you with the best possible taste and nutrition.
Pineapple
Mix Fruit
Kiwi Pineapple
Pomegranate Guava
Smoothies (220 ml)
Tender Coconut
Coffee Dates
Banana Peanut Butter
Strawberry
Fruitilicious® products are made from fresh fruit with noadded preservatives. Our fruit bouquets are prepared at the peak of freshness. We recommend that you enjoy the arrangement right away. If that's not possible, you should keep the original packaging refrigerate immediately once received.
Once it has been removed from the original wrapping, you should remove the fruit from the skewers, store it in an airtight container and refrigerate immediately to ensure quality.