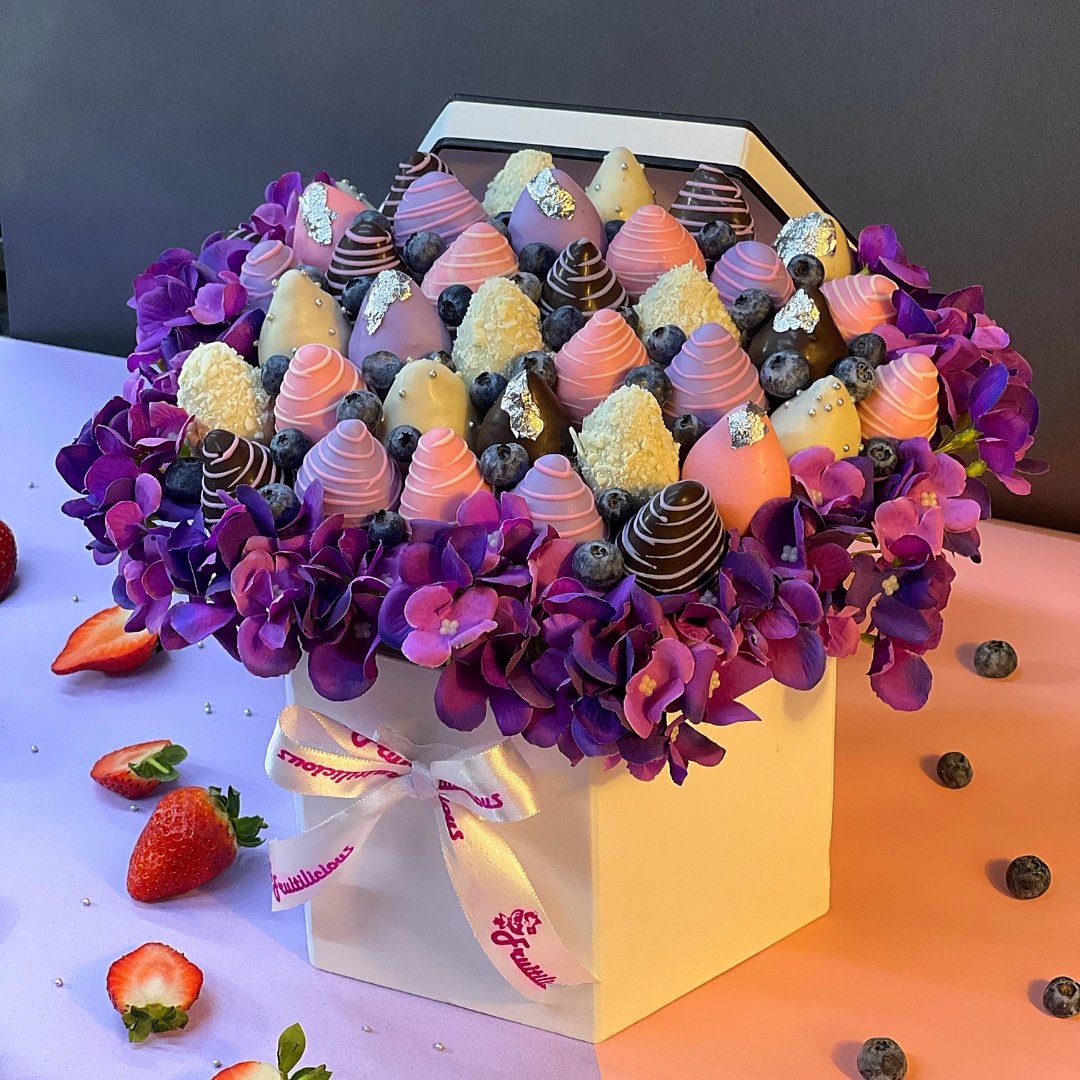 Bold & Beautiful
Product Description :
Bold & Beatiful an edible gift is sure to please any visiting friends and family.Make any celebration even more delicious with one of our signature Strawberry arrangements, a fun, brightly colored design filled with an assortment of fresh Strawberries Dipped in premium Dark & White chocolate making a perfect presentation of the ideal gift.
Container may vary as per availability.
Dark & White Belgian Chocolate Dipped Strawberries
Blueberries
Artificial Flowers
Fruitilicious® products are made from fresh fruit with noadded preservatives. Our fruit bouquets are prepared at the peak of freshness. We recommend that you enjoy the arrangement right away. If that's not possible, you should keep the original packaging refrigerate immediately once received.
Once it has been removed from the original wrapping, you should remove the fruit from the skewers, store it in an airtight container and refrigerate immediately to ensure quality.