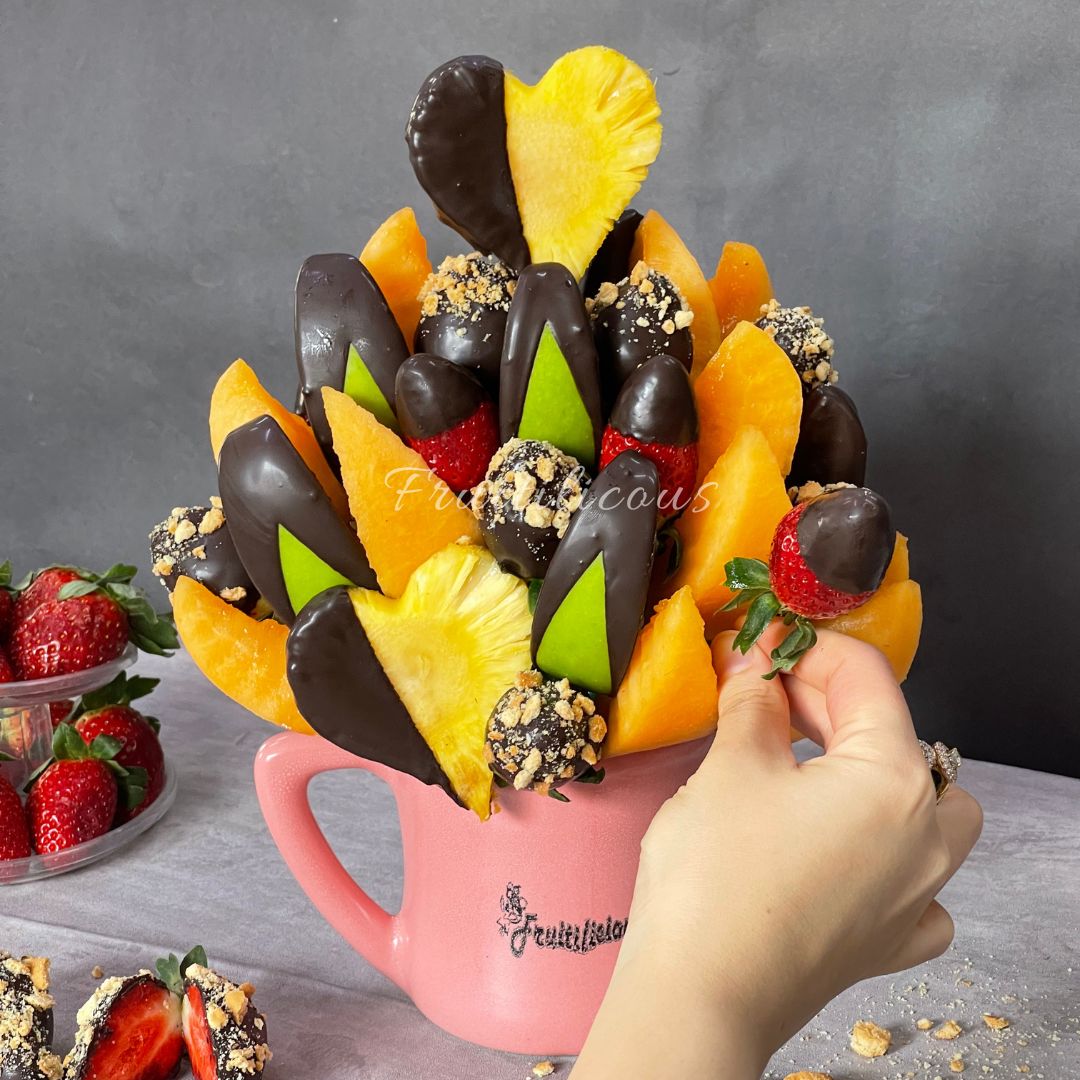 Bundle of vitamins
Product Description :
Gather everyone for a celebration with our ultimate Fruit Bouquet, a vibrant arrangement brimming with an assortment of freshly crafted fruit shapes and succulent grapes. This perfect blend of healthy indulgence is not only a wonderful gift but also an entertaining addition to any festivity. The Color Burst Fruit Arrangement is designed to make your celebration even more special, catering to approximately 8 to 10 people. .
Dark Belgian Chocolate Dipped Pineapple Hearts, Apple & Grapes
Cantaloupe
Fruitilicious® products are made from fresh fruit with noadded preservatives. Our fruit bouquets are prepared at the peak of freshness. We recommend that you enjoy the arrangement right away. If that's not possible, you should keep the original packaging refrigerate immediately once received.
Once it has been removed from the original wrapping, you should remove the fruit from the skewers, store it in an airtight container and refrigerate immediately to ensure quality.
Important Note:
Products will be delivered after the next day of placing the order
Please note that strawberries will be replaced with red grapes in all the arrangements.