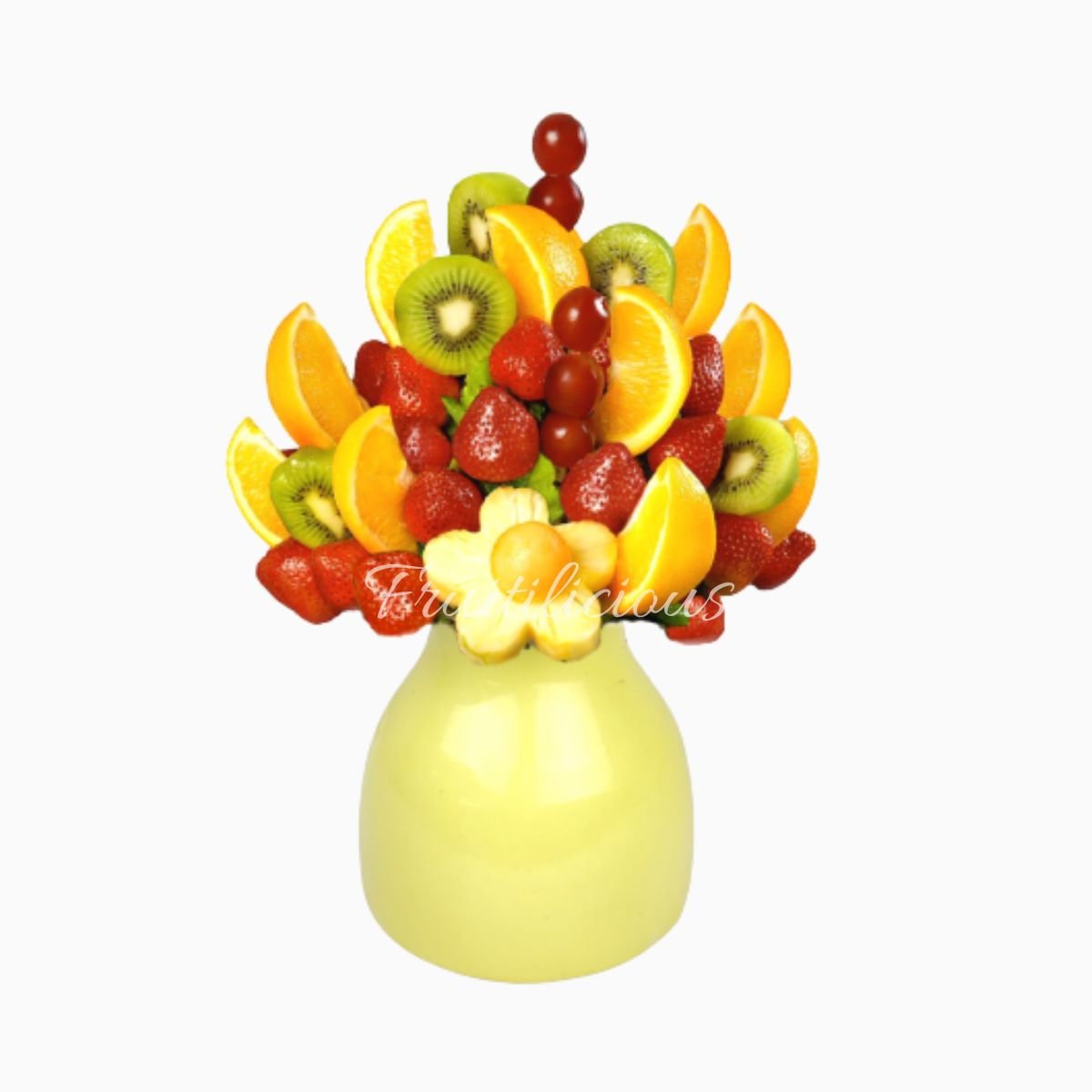 Tangy Sensation
Product Description :
Bursting with bright colour and citrus flavours! The Tangy Sensation Bouquet is a modern arrangement featuring juicy maltas,and filled with lots of wholesome fresh fruits. A fun,refreshing gift idea for birthdays, congratulations,get well soon and many more occasions.
Container may vary as per availability.
Grapes
Cantaloupe
Pineapple Daisies
Cantaloupe Balls
Kiwi
Fruitilicious® products are made from fresh fruit with noadded preservatives. Our fruit bouquets are prepared at the peak of freshness. We recommend that you enjoy the arrangement right away. If that's not possible, you should keep the original packaging refrigerate immediately once received.
Once it has been removed from the original wrapping, you should remove the fruit from the skewers, store it in an airtight container and refrigerate immediately to ensure quality.
Important Note:
Products will be delivered after the next day of placing the order
Please note that strawberries will be replaced with red grapes in all the arrangements.