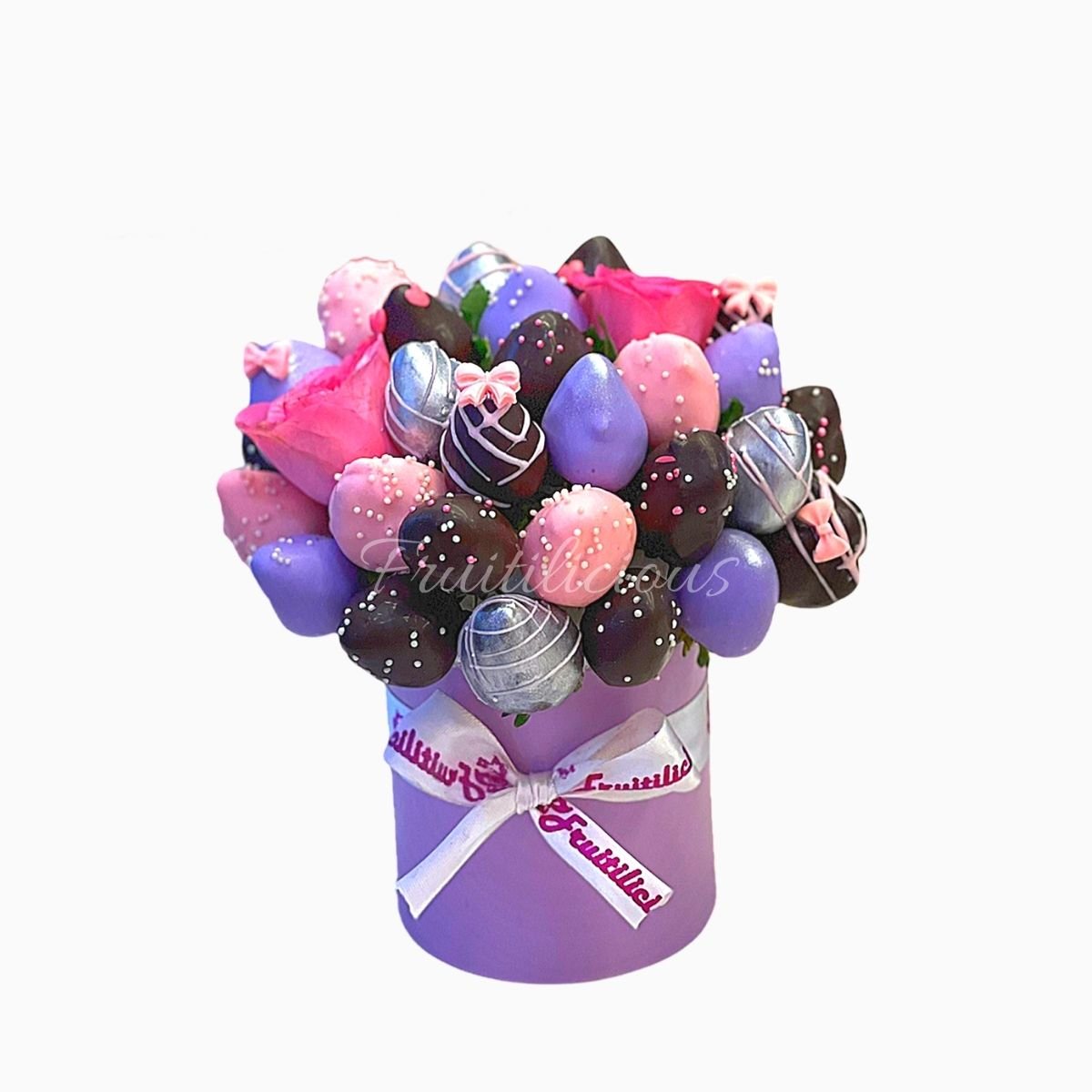 Glamorous Berries
Product Description :
"Indulge in perfection with our Berry Bouquets, where each berry is hand-dipped to perfection in gourmet Belgian chocolate, swirled for a spectacular visual and taste experience. Ideal for any occasion, these chocolate-coated strawberries and fresh strawberries are especially popular for anniversaries. Take advantage of our delivery service available in Mumbai and Navi Mumbai, ensuring your celebration is sweet and memorable."
Container may vary as per availability.
Dark & White Belgian Chocolate Dipped Strawberries
Artificial Roses
Fruitilicious® products are made from fresh fruit with noadded preservatives. Our fruit bouquets are prepared at the peak of freshness. We recommend that you enjoy the arrangement right away. If that's not possible, you should keep the original packaging refrigerate immediately once received.
Once it has been removed from the original wrapping, you should remove the fruit from the skewers, store it in an airtight container and refrigerate immediately to ensure quality.