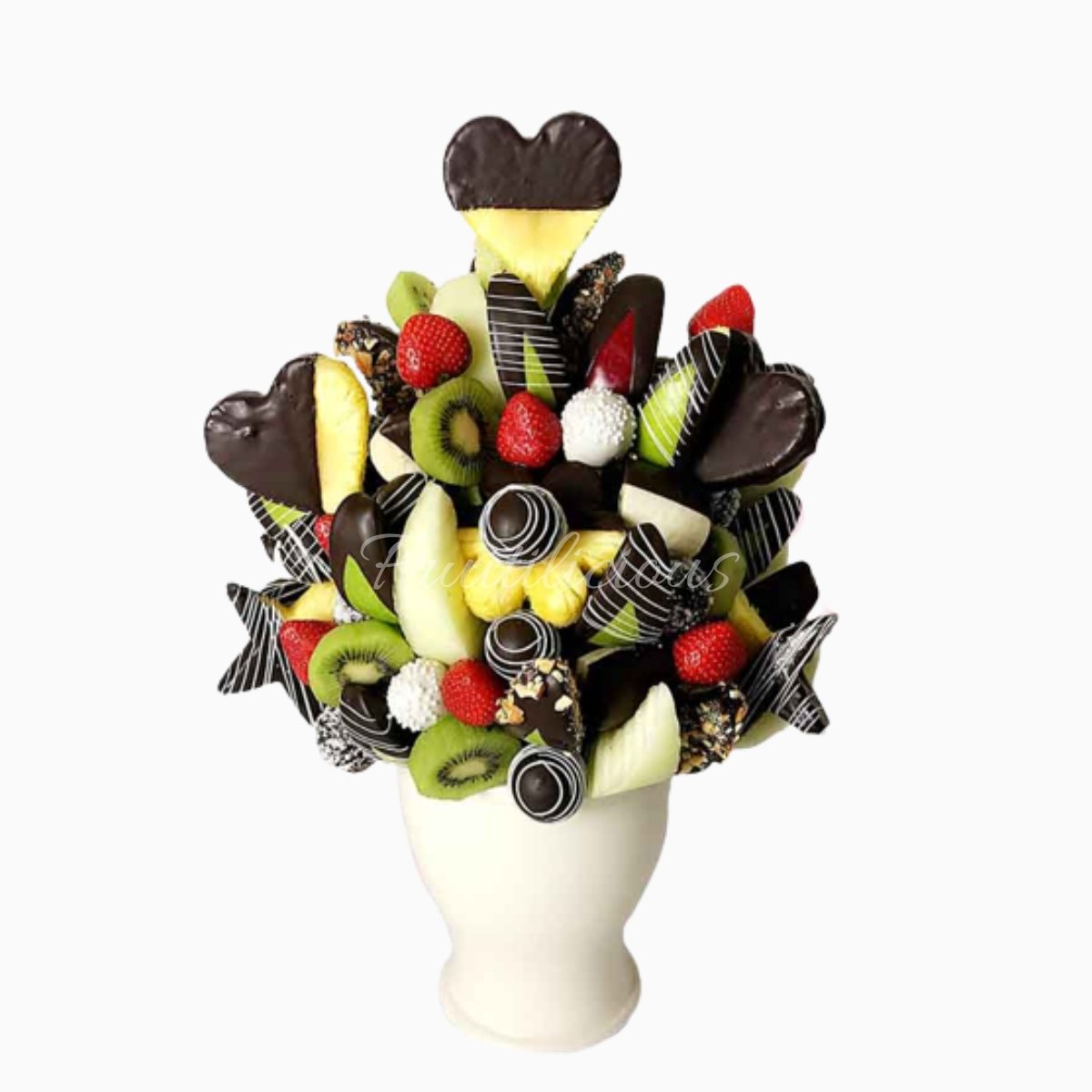 Fruitful heart
Product Description :
The freshness of the fruits enhances the depth & sweetness in indulgence of chocolate.The juicy pineapple hearts on top adds up to this beautifully crafted arrangement with a variety of chocolate dipped and fresh fruit including bananas, grapes, apple wedges, and more. Royal Fruit Bouquet makes an utterly divine gift for any occasion that anyone will remember so fondly!
Container may vary as per availability.
Dark Belgian Chocolate Dipped Pineapple Hearts, Daisies & Stars
White & Dark Belgian Chocolate Dipped Grapes
Dark Belgian Chocolate Dipped Granny Smith Apple Wedges
White & Dark Belgian Chocolate Dipped Bananas
Honeydew Wedges
Grapes
Kiwi
Fruitilicious® products are made from fresh fruit with noadded preservatives. Our fruit bouquets are prepared at the peak of freshness. We recommend that you enjoy the arrangement right away. If that's not possible, you should keep the original packaging refrigerate immediately once received.
Once it has been removed from the original wrapping, you should remove the fruit from the skewers, store it in an airtight container and refrigerate immediately to ensure quality.
Important Note:
Products will be delivered after the next day of placing the order
Please note that strawberries will be replaced with red grapes in all the arrangements.