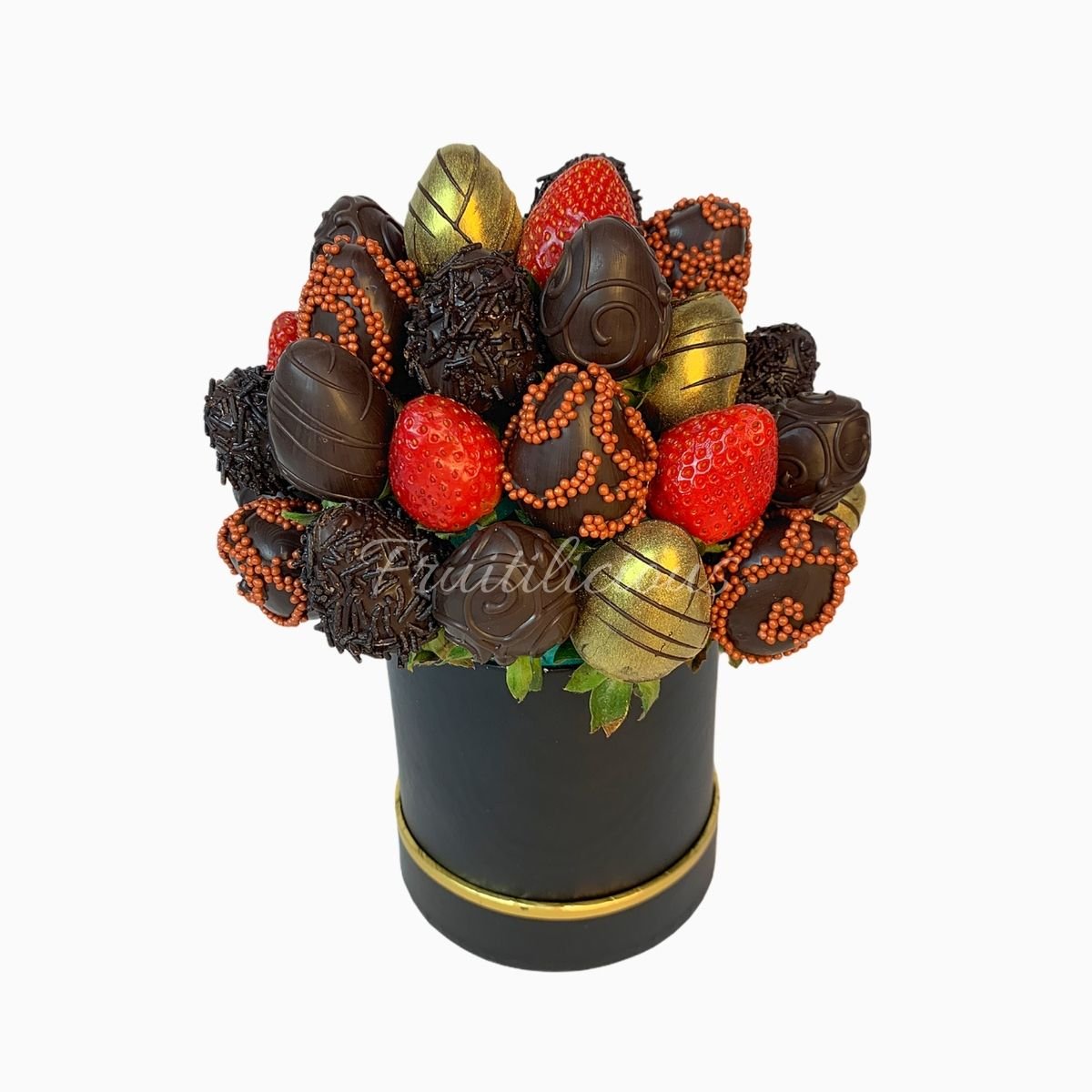 Berry Sunrise
Product Description :
"The sweetest gestures are those crafted especially for your loved ones. Indulge in our decadent strawberries, perfectly dipped and drizzled in luxurious Dark Belgian Chocolate. This YUM-worthy treat is the ideal addition to make any occasion not just memorable, but absolutely extraordinary. Elevate the experience by presenting this irresistible delight with a touch of elegance and sophistication, ensuring it becomes an unforgettable moment for your special someone."
Container may vary as per availability.
Dark Belgian Chocolate Dipped Strawberries
Strawberries
Fruitilicious® products are made from fresh fruit with noadded preservatives. Our fruit bouquets are prepared at the peak of freshness. We recommend that you enjoy the arrangement right away. If that's not possible, you should keep the original packaging refrigerate immediately once received.
Once it has been removed from the original wrapping, you should remove the fruit from the skewers, store it in an airtight container and refrigerate immediately to ensure quality.