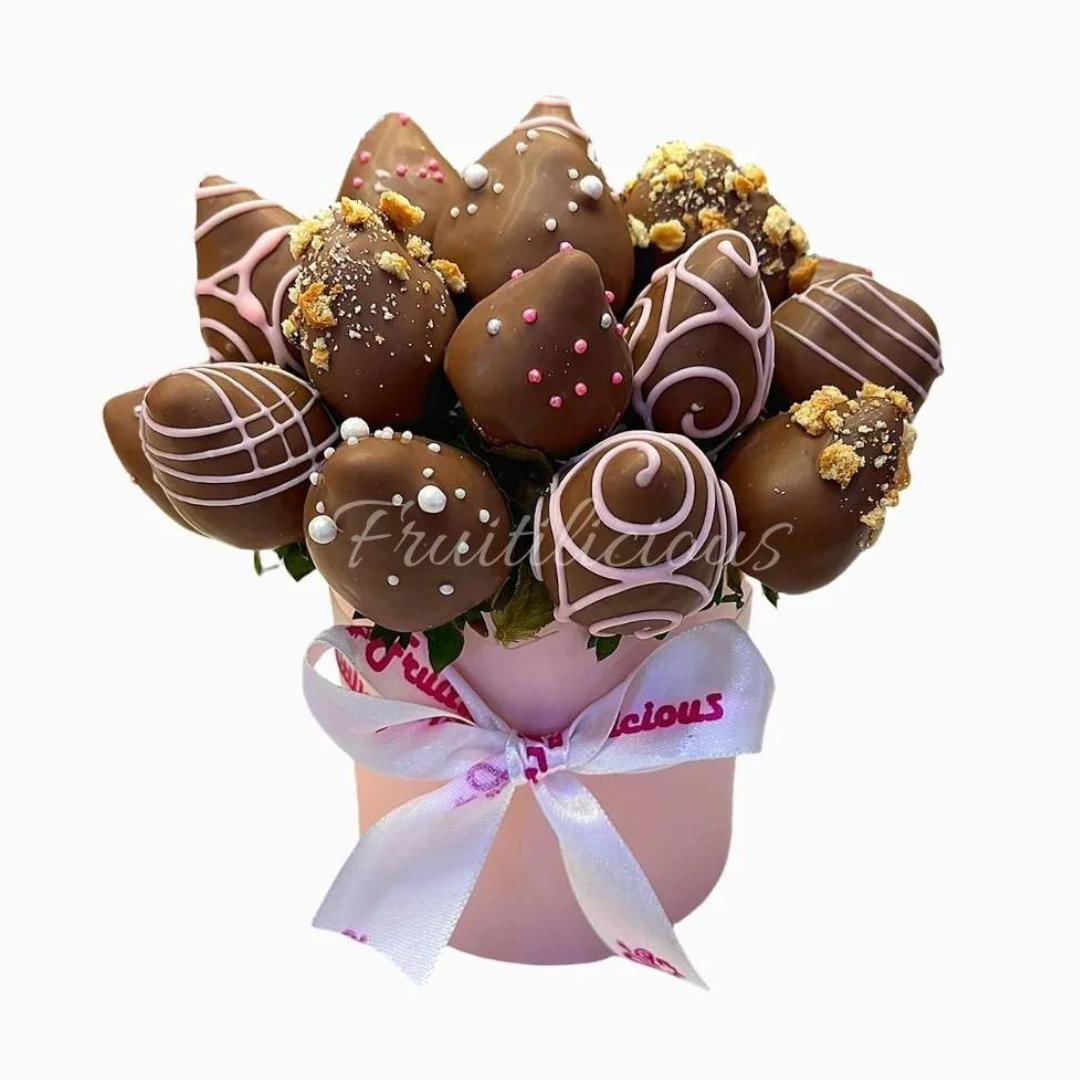 Milky Berries
Product Description :
"Cherish your loved ones with the sweetest gifts crafted just for them. Our decadent new berries, perfectly dipped in luscious Milk Belgian chocolate, are designed to surprise like never before. This gift is an invitation to savor every moment, and perhaps even share the joy of indulgence."
Container may vary as per availability.
Milk Belgian Chocolate Dipped Strawberries
Fruitilicious® products are made from fresh fruit with noadded preservatives. Our fruit bouquets are prepared at the peak of freshness. We recommend that you enjoy the arrangement right away. If that's not possible, you should keep the original packaging refrigerate immediately once received.
Once it has been removed from the original wrapping, you should remove the fruit from the skewers, store it in an airtight container and refrigerate immediately to ensure quality.