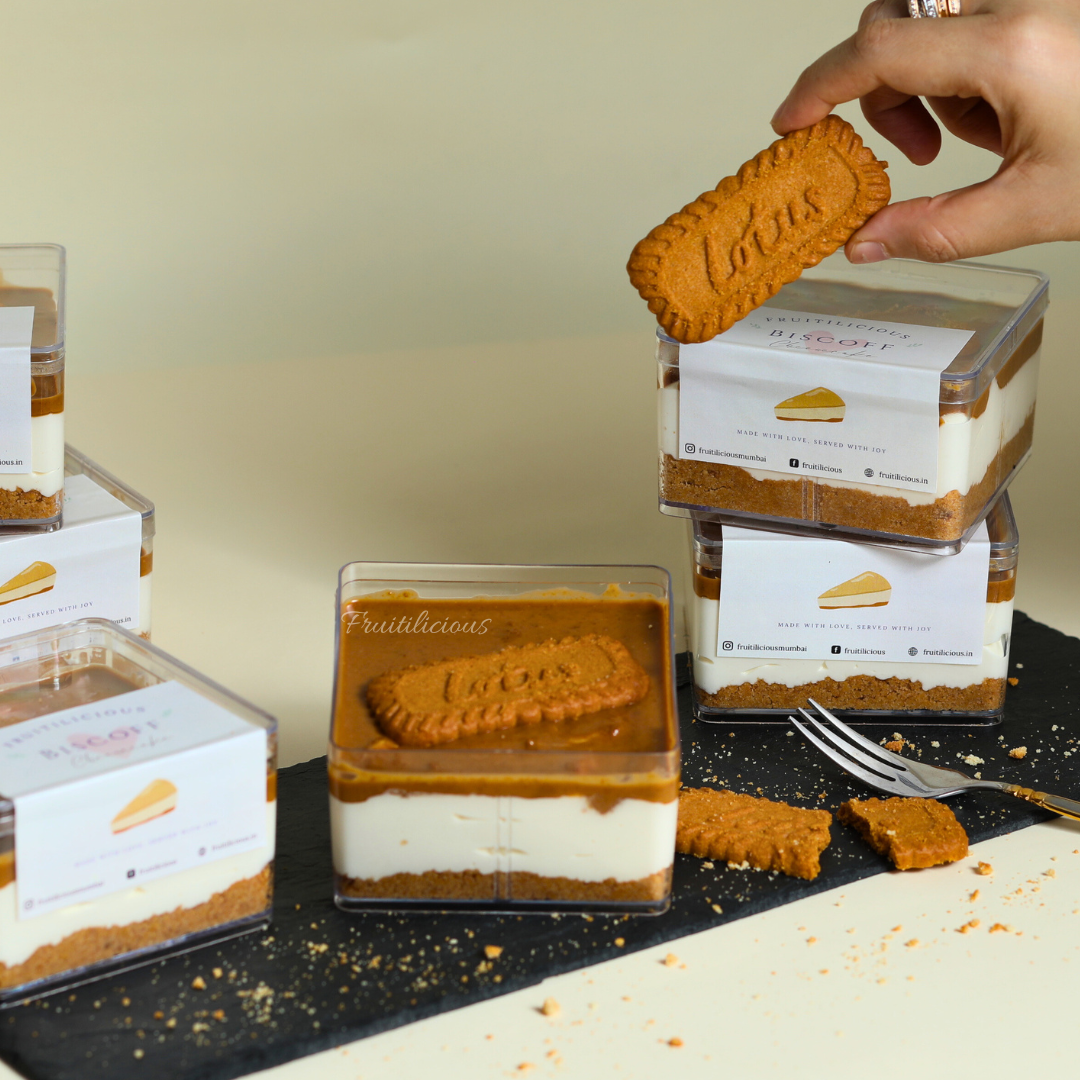 Biscoff Cheesecake
Product Description :
Discover the exquisite delight of our freshly crafted Biscoff cheesecake, also known as Lotus cheesecake or Lotus Biscoff cheesecake. It's the perfect dessert option, thoughtfully and beautifully packed, delivering an unforgettable taste of freshness. Indulge in our Cheesecake Biscoff, or savor the same delightful flavor in our Mini Biscoff cheesecake for a bite-sized bliss
Container may vary as per availability.
Cheesecake
Biscoff Cookie
Biscoff spread
Fruitilicious® products are made from fresh fruit with noadded preservatives. Our fruit bouquets are prepared at the peak of freshness. We recommend that you enjoy the arrangement right away. If that's not possible, you should keep the original packaging refrigerate immediately once received.
Once it has been removed from the original wrapping, you should remove the fruit from the skewers, store it in an airtight container and refrigerate immediately to ensure quality.