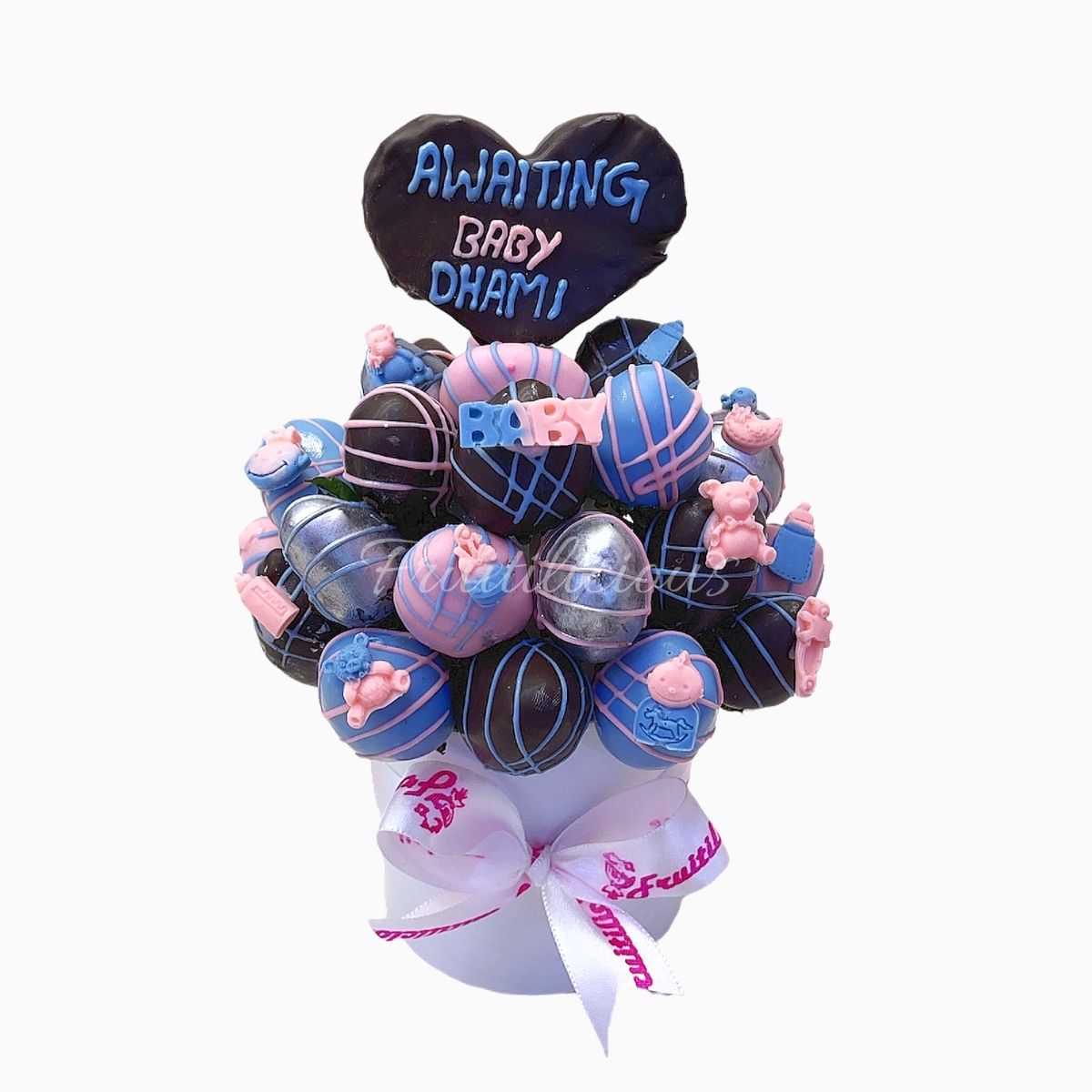 Heart Beat
"Pamper the stunning and glowy moms in your life with a delightful bundle that has it all. This eye-catching arrangement includes a mouthwatering combination of chocolates, fruits, and more. This YUM-worthy treat is the perfect addition to make their occasion extra memorable and truly special."
Dark & White Belgian Chocolate Dipped Strawberries
Dark Belgian Chocolate Dipped Pineapple
Fruitilicious® products are made from fresh fruit with noadded preservatives. Our fruit bouquets are prepared at the peak of freshness. We recommend that you enjoy the arrangement right away. If that's not possible, you should keep the original packaging refrigerate immediately once received.
Once it has been removed from the original wrapping, you should remove the fruit from the skewers, store it in an airtight container and refrigerate immediately to ensure quality.