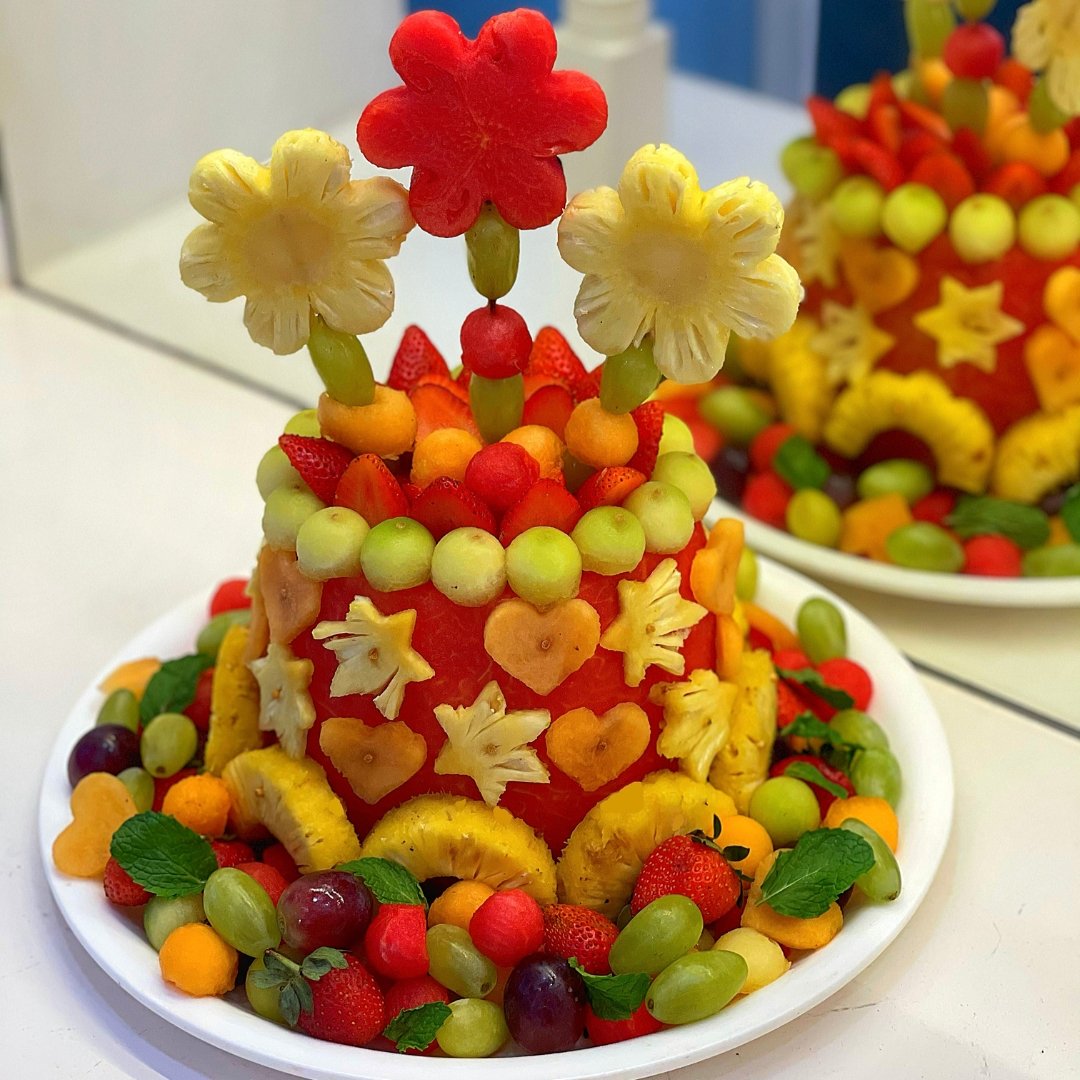 Tropical melon
Indulge in the summertime delight of our Delicious and Nutritious Watermelon Cake. This healthy fruit cake is a perfect choice for any occasion, offering a burst of juiciness and natural sweetness. If you're seeking for a healthy or vegan fruit birthday cake , our watermelon cake is a fantastic choice. Explore watermelon cake ideas with our beautifully crafted watermelon-themed birthday cake. Made with real watermelon, it's a slice of heaven. Find our fresh watermelon cake near you and savor the goodness. Enjoy this vegan-friendly watermelon fruit cake, perfect for a watermelon cake birthday celebration. Discover the joy of our Watermelon Fruit Cake, available near you.
Watermelon
Pineapple
Cantaloupe
Honeydew
Grapes
Fruitilicious® products are made from fresh fruit with noadded preservatives. Our fruit bouquets are prepared at the peak of freshness. We recommend that you enjoy the arrangement right away. If that's not possible, you should keep the original packaging refrigerate immediately once received.
Once it has been removed from the original wrapping, you should remove the fruit from the skewers, store it in an airtight container and refrigerate immediately to ensure quality.
Important Note:
Products will be delivered after the next day of placing the order
Please note that strawberries will be replaced with red grapes in all the arrangements.