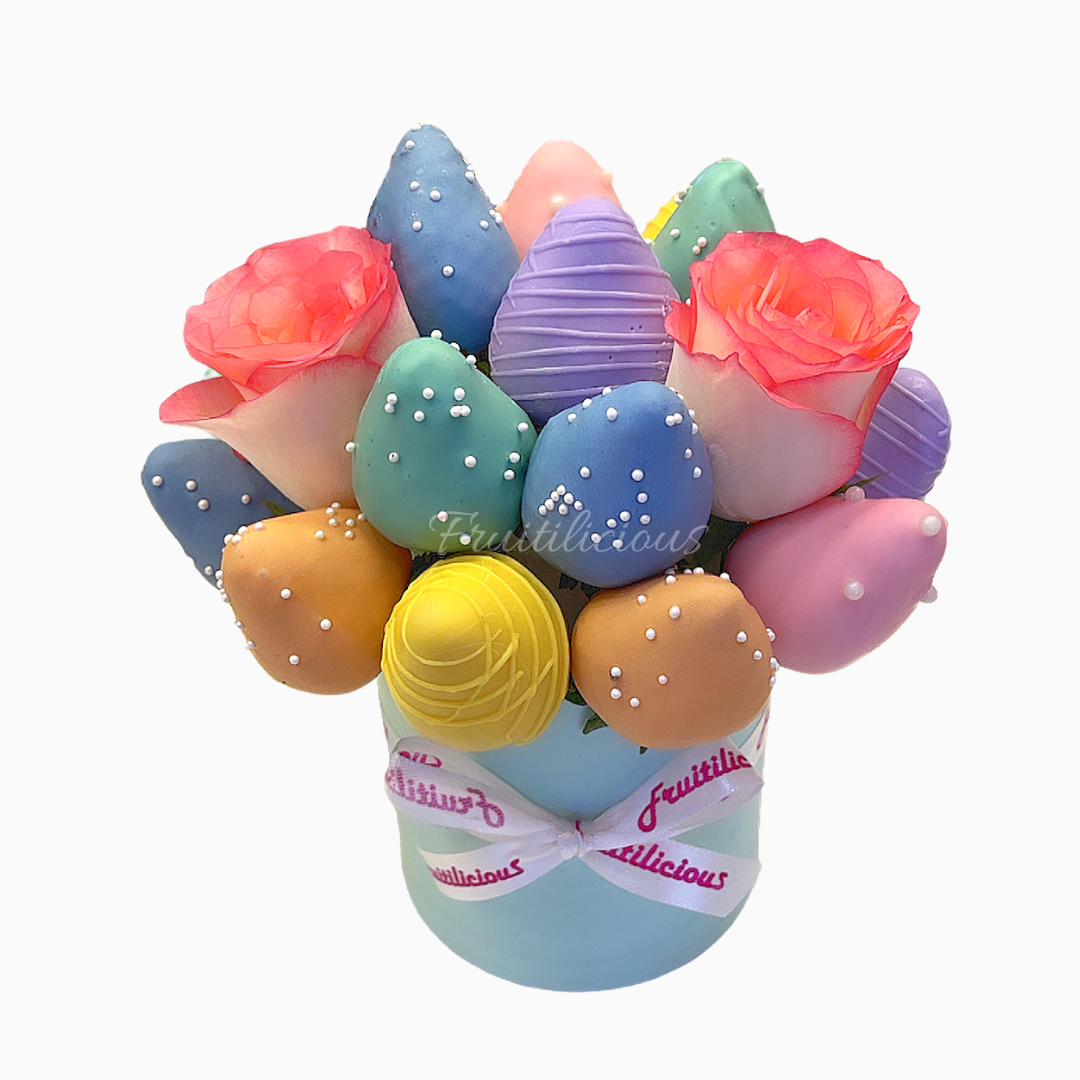 Pastel Love
"Immerse yourself in the allure of our bestselling Fruit Arrangement, featuring a stunning pastel palette. Indulge in the perfection of succulent pineapples and an array of other fruits, each delicately coated in our signature Belgian chocolate, including chocolate-coated strawberries and fresh strawberries. This Fruit Bouquet is more than a gift; it's a manifestation of healthy indulgence, blending the goodness of fruits with the rich flavor of chocolate. With delivery available in Mumbai and Navi Mumbai, surprise your loved ones with this delightful combination of freshness and sweetness."
White Belgian Chocolate Dipped Strawberries
Artificial Roses
Fruitilicious® products are made from fresh fruit with noadded preservatives. Our fruit bouquets are prepared at the peak of freshness. We recommend that you enjoy the arrangement right away. If that's not possible, you should keep the original packaging refrigerate immediately once received.
Once it has been removed from the original wrapping, you should remove the fruit from the skewers, store it in an airtight container and refrigerate immediately to ensure quality.